For years I have used Flexport. And I have to give them a lot of praise. They have great customer service, an awesome interface (I mean just look at the map they show on your dashboard) and extremely easy to use!
However, recently I feel like their prices have been increasing every shipment. On my most recent shipment, I paid $3513 (excluding customs costs) for a 20′ container from Ningbo -> Amazon FBA warehouse in LA.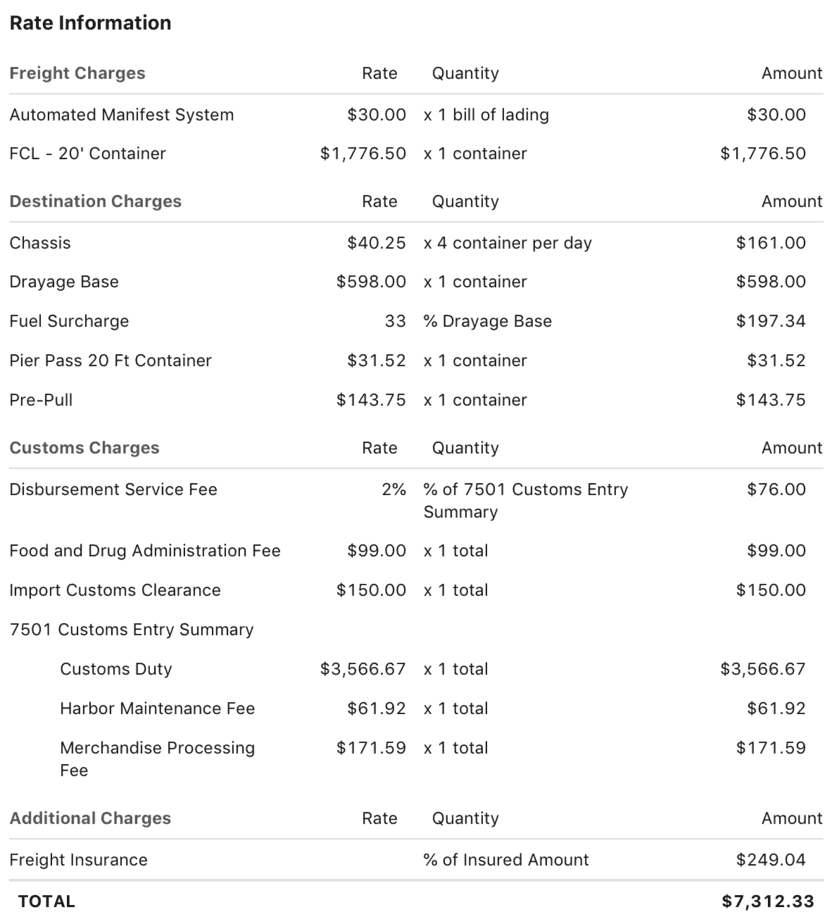 I feel like I am overpaying quite a lot for the customer service & interface of Flexport. So I decided to shop around a bit and ask other Amazon sellers what they use. I heard loads of other sellers about Freightos.
Freightos
Freightos is a comparison platform where you can request quotes from multiple suppliers. For me, this sounds like a great solution as I can imagine the prices will be a lot more competitive. So let's check out how it works;
Requesting a Quote
I'm guessing that quite a lot of Amazon sellers use Freightos, as they have this nice little button when you want to request a quote;
So just like with my last Flexport shipment, I entered the exact same details: One 20′ container from Ningbo -> Amazon FBA in LA. I will leave the origin charges unchecked, as I ship FOB so my supplier will pay the origin charges (just like with my Flexport shipment).
Picking a Quote
Next up we will see all the

Freightos vs Flexport
So let's now compare the forwarders:
Flexport 20′ container Ningbo -> LA: $3513
Freightos 20′ container Ningbo -> LA: $2432
Difference: $1081. Freightos = 30% cheaper!
So yeah, right now I feel pretty stupid. For all those years I have been overpaying a huge amount at Flexport. In 2018 alone I have shipped 8 containers with them and I bet the difference on 40′ container is even bigger.
Anyway, I am glad I made the switch to Freightos at this point, as this will save me a lot of money in the future!