Another great aspect that you can use to outperform your competitors is having great packaging! 
Points we will discuss in this post about FBA Product packaging:
FBA Packaging Requirements
Types of Packaging
Packaging Template: Die cut
FBA Package Design
Total Cost of FBA Product Packaging
FBA Packaging Requirements
There are a couple of rules when it comes to creating package design. As always we will cover these first before we start with the fun stuff:
Barcode
Every FBA unit needs to have a barcode on the product/packaging. This way FBA warehouse workers can scan the barcode and they will know exactly which Amazon product it is. If you are only selling your product on Amazon you will need to have a FNSKU barcode on the packaging. I have written a separate tutorial about barcodes here.
Made in China
Every product that is manufactured in China needs to have the infamous: "Made in China" text on it. There is no getting around this. This can be quite a bummer as a lot of shoppers are looking for products that are Made in the USA. We can't put Made in the USA on our packaging if the products are not made in the US. However, what we can do: If our products are designed in the US we can put that on the packaging. If you look at the back of an iPhone you will see that this is exactly what Apple does: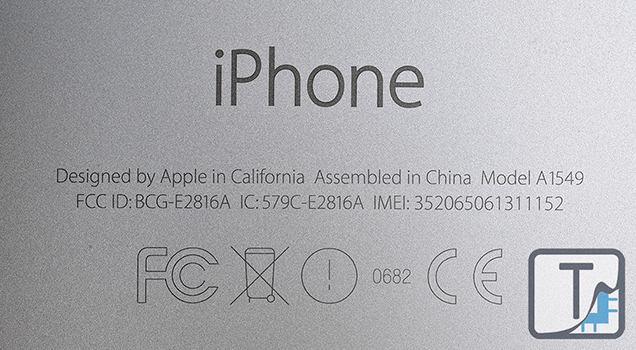 Warning labels
Warning labels differ per product category. But these are extremely important and you should definitely do your research if your product category requires special warning labels.
For example toy products that have small objects require.
I've personally made a mistake with this warning label that has cost me a complete container worth of product. You can read about my FBA fail here.
Types of packaging
Carton box
This is the most common type of packaging for online sales, and the type of packaging I use for my products! This is perfect to showcase the product on the front of the packaging + include the unique selling points as well!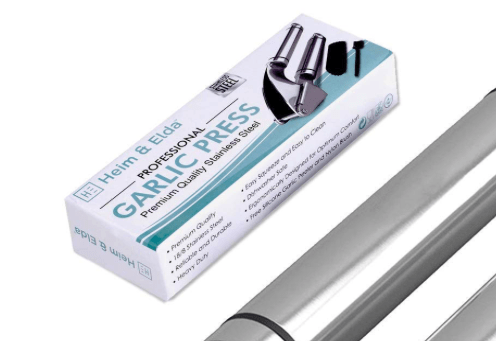 Blister card
These are mainly used for in-store sales. Most likely you have seen this type of packaging in all kind of stores. It's great to display the product in a store, but not recommended for e-commerce.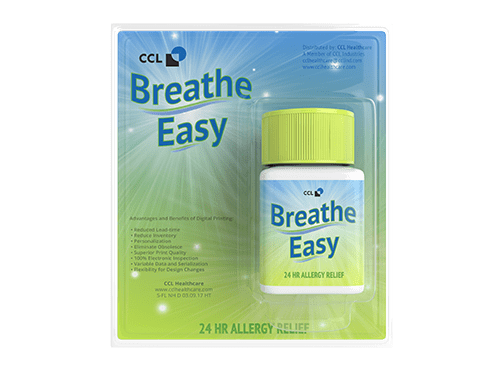 Poly bag
The cheapest type of packaging. Can you even call this packaging? It's just the product in a plastic bag. Be careful though if you choose for poly bag packaging: make sure to have all required warning labels on it.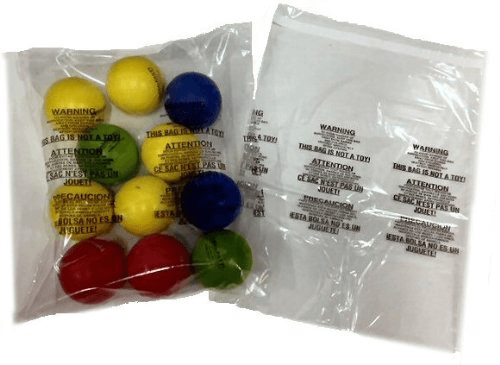 Think outside the box!
See what I did there?
There are loads of way you can package your product! And like I said this is a great way to stand out:  If all your competitors use an ugly poly bag. You can stand out with a carton box with a great design. If all your competitors use carton boxes, you might want to go over the top and go with something like this to stand out:
Packaging Template: Die cut
In order for us to design our own packaging we need to have a template, this is called a die cut.
Here you can see how a die cut looks like.
You can simply ask your Chinese supplier to send you a die cut for the product. It's probably best to request the die cut in .ai ( Photoshop format ) so your designer can directly use it.
FBA Package Design
Now let's get to the fun stuff: Designing our packaging!
We know all the required labels & barcode that we need to put on the back of the packaging. Now let's decide what do we want on the front of the package. Personally, I always have these points on the front:
Brand name + Logo
Product name
Picture of the product
Unique selling points
Like most people, I like to outsource the actual design to someone who is way better in this than I am. I personally use OutlineMatic. For the package + branding package, they charge $297. So far I am very happy with the service as all the designs have been great. And if I don't like a design I can just request a new one as they have unlimited revisions.
Some of the designs done by OutlineMatic:
Total Cost of FBA Product Packaging?
Of course, the cost varies with the type of packaging. How big your packaging will be & how nice of a design you want. But to give you a rough estimate I will calculate how much it will cost for a product like the Garlic Press, with a carton box design:
One time cost: Package design: $279
Packaging cost: $0,30 per pieceAverage cost for 3000 pieces: 3000 x $0,3 = $900 + $239 = $1139
Average cost per piece: $1139 / 3000 = $0,38
Why though?
You might ask yourself: Why would I spend $0,38 per product on the packaging? Can't I just throw my product in a cheap poly bag?
Stand out
Like I said before: Packaging is one of the few ways you can stand out with your product. Especially with Private Labelling, it is very likely that everybody is selling the same product.
For example: Let's say you are looking for some Meat Claws:
All of them look pretty much the same. Now you scroll down a bit more and see this one:
Obviously, the packaging is going to make this product stand out way more than the others. I don't have to tell you that this product is going to receive way more clicks than the other products that don't have the packaging in the main image.
Gifts
Loads of people buy their gifts on Amazon. Of course, they prefer a product which has nice packaging so they can give it as a gift.
Customer experience
Unboxing your product is a big part of the overall customer experience. Especially with higher priced items. I can image a lot of people get really excited when they have ordered your product from Amazon. But when they receive the product in an ugly poly bag, they might not be that excited anymore. This will lead to a bad customer experience, which might lead to a negative product review.