This part is something I was really struggling with when I had to design my first product packaging: How do I get Amazon barcodes? There are so many terms and it all sounded really confusing. So let me explain it for you:
First of all you need a UPC for your product. With this UPC you can create your Amazon listing. Once you have created your Amazon listing you can create a FNSKU barcode. Which you will need to place on your product packaging.
Was that to fast? Let me break it down:
What is an UPC Barcode?
UPC stand for Universal Product Code. It is the 12 digit barcode that is used in US stores. Each product will have a unique UPC. Like I said, this is mostly used in the US. While in Europe they use a different barcode: EAN.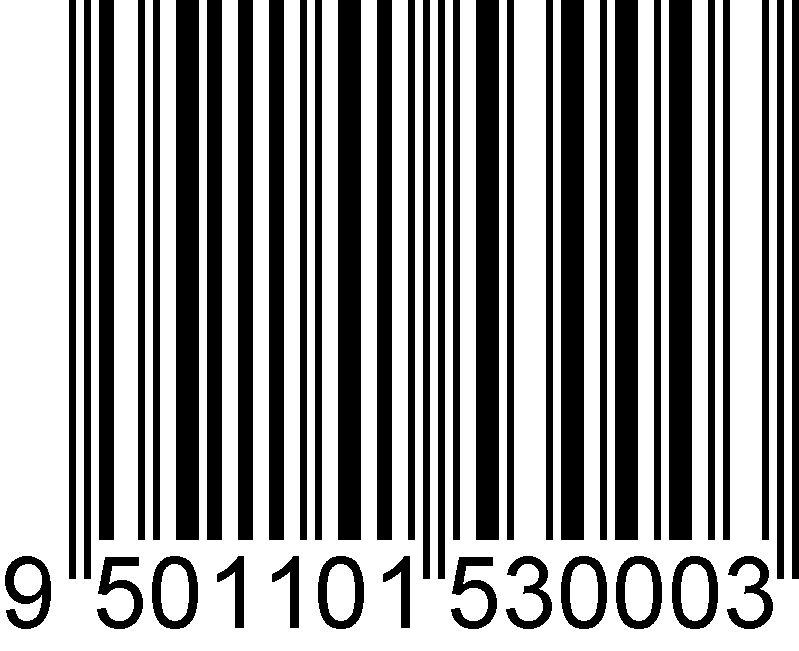 Where to Buy UPC Barcodes for Amazon?
Amazon advices you to buy UPC barcodes from the official GS1 organisation.
GS1 UPC Barcode Pricing
However, they are quite expensive from GS1 and there also a lof other places, where you can buy legit UPC barcodes way cheaper. I buy my barcodes from SnapUPC. If I buy 10 barcodes from GS1 I would have to pay $25 per UPC barcode + an annual fee. While at SnapUPC I only pay $1,50 per barcode.
SnapUPC UPC Barcode Pricing

Amazon is not enforcing the GS1 rule right now. You can buy cheap UPC barcodes from 3rd party sellers and create your Amazon listing. However, in they future they might change their mind on this and force everyone to switch to GS1 UPC barcodes.
How to Create FNSKU Labels?
Ok so we got our UPC labels, it's time to go to the next step and get our FNSKU labels. In order to do this you have to login to your Seller Central account, and create a new product listing.
In this screen you look for the Product ID field. Here you select UPC from the dropdown menu and enter your UPC barcode.
How to Print FNSKU Labels?
Now that we have created our product we can get our FNSKU label from Amazon. First select the product, then from the action dropdown menu select: "Print item labels":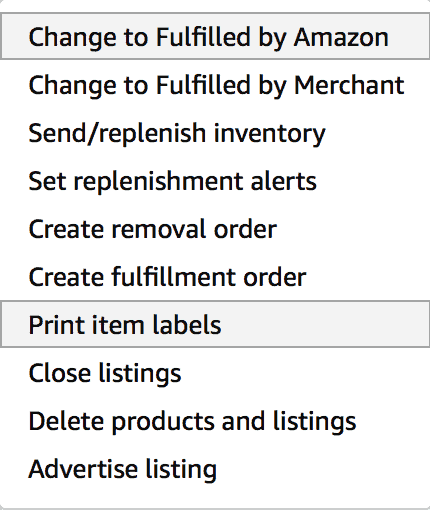 On the next page you got the option to select the FNSKU Label size. I would advice not to scale it yourself any smaller, as could mean that the FBA warehouse would not be able to scan your barcode.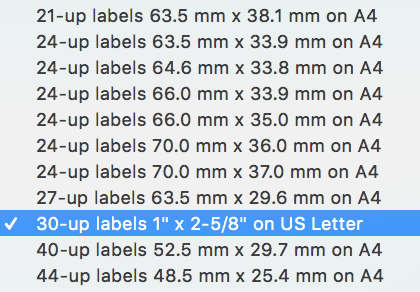 There you go: This is the Amazon barcode you need on your product packaging! You can attached it yourself, or if you are create a private label product in China; you can let your manufacturer print it on the packaging.
SKU
SKU stand for Stock Keeping Unit. This is mainly used for your own administration. You can pick any number / word combination. However, once you created the SKU in Amazon Seller Central you can't change it anymore. I would advise people to pick a SKU on which they can remember the product.
For example if I sell a Large Black Garlic Press. I would great the following SKU: GARBLACKL. Now if I just see this SKU somewhere in my administration I would know exactly which product is linked to the SKU.
What is an ASIN?
Another term that people mix up is ASIN. However, it has nothing to do with barcodes. ASIN is Amazon's own SKU they use to manage and organise all products. You can find the ASIN in the URL of a product on Amazon.
For example: https://www.amazon.com/JSDOIN-Professional-Stainless-Squeezer-User-Friendly/dp/B07DNBX1C4/
The ASIN can be found right after the /dp/ part in the link. In this case it is: B07DNBX1C4.