In part 1 we found a great product for us to sell on Amazon.com. To quickly summarize, here are the stats for the product:
Estimated purchase cost: $6
Estimate shipping cost: $1
Estimated landed cost: $7
Sales price: $30
Amazon fee's: $11
Estimated profit: $30 – $7 – $11 = $12
So the profit looks great on this product. It hit all the other requirements ( enough demand, not seasonal etc ). The only problem with this product is that it will be a bit difficult to manufacture. Since the product is made out of 2 types of material. And I got a feeling I can easily get scammed if my supplier replaces 1 type of material with a cheaper material.
Because of this I have to make sure to be extra careful with these following steps. I already have a very detailed guide on how to manufacture & import products from China. This method uses the traditional way of just browsing Alibaba. For this particular product I will use a bit more advanced method, together with the Jungle Scout Web App Supplier Database. I will explain exactly why this will be necessary for this product.
Jungle Scout recently added this feature to their webapp and I will show you how I utilize it for this product. You simply search for the product you want to manufacture and it will show you all the suppliers for this product.
When I first tried out this feature I thought it was useless because I could simply search "Garlic Press" on Alibaba myself and it would show me the same results. Until I noticed the Top Customers tab. Jungle Scout somehow managed to link the companies who import goods from these suppliers into the US!
There is probably an open database where you can check every import record and Jungle Scout linked this to the suppliers.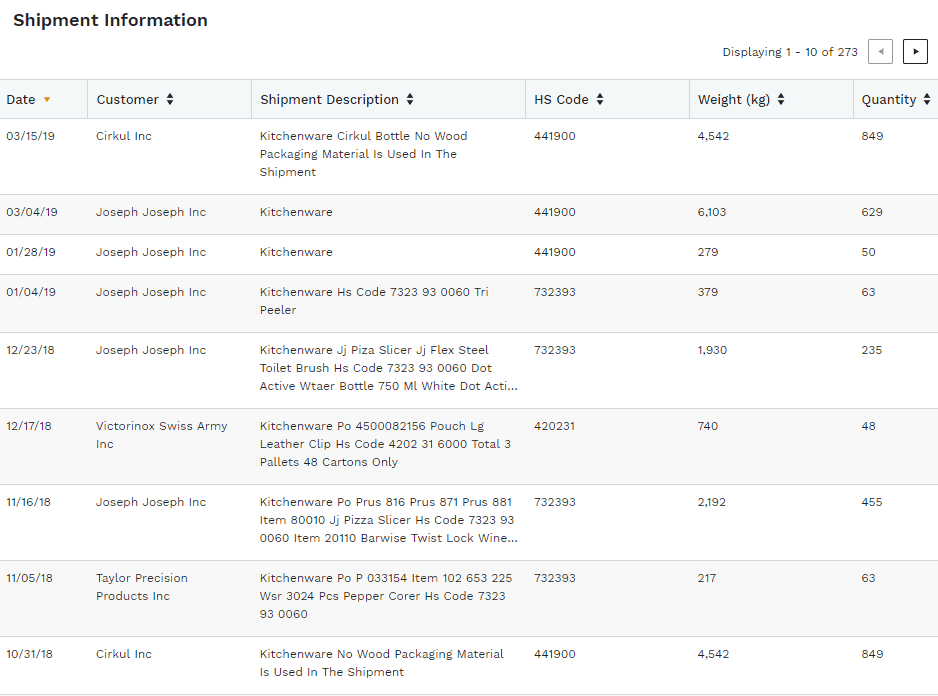 Why this feature is awesome!
Now let me explain why I think this feature will be so crucial for me. The product I will source will be very hard to manufacture and I can easily get scammed. I only want to deal with high quality suppliers that are already dealing with reputable buyers. When I am dealing with Chinese suppliers they will always tell me they are dealing with very large US buyers, but they could easily be bluffing. Now I can directly verify what other companies they are selling to.
Example of High Quality Supplier
Right away we can see that this suppliers sells to a bunch a huge US buyers, like Costco. We can also see that this supplier sells to Oxo. Now let's lookup the Oxo Garlic Press on Amazon. Here you can see that the product that comes from this supplier is high quality (rated 4.5 stars on Amazon).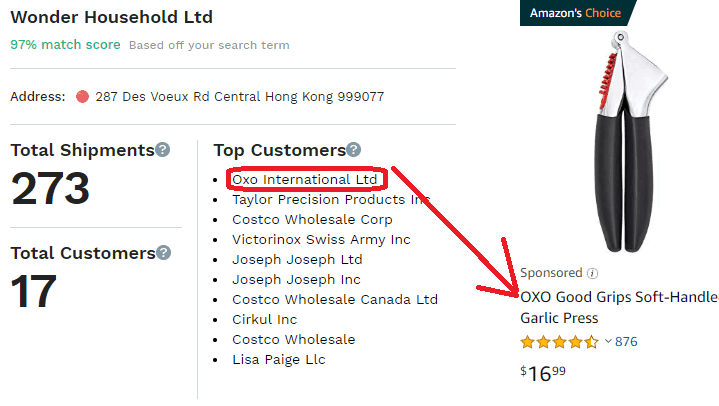 Example of Low Quality Supplier
Here is an example of a low quality supplier. We can see that they sold Multi Egg Slicer to a company called Norpro. Let's look them up on Amazon as well. Here you can see this product is low quality and only has 3.5 star review rating. These are the type of suppliers I would stay away from.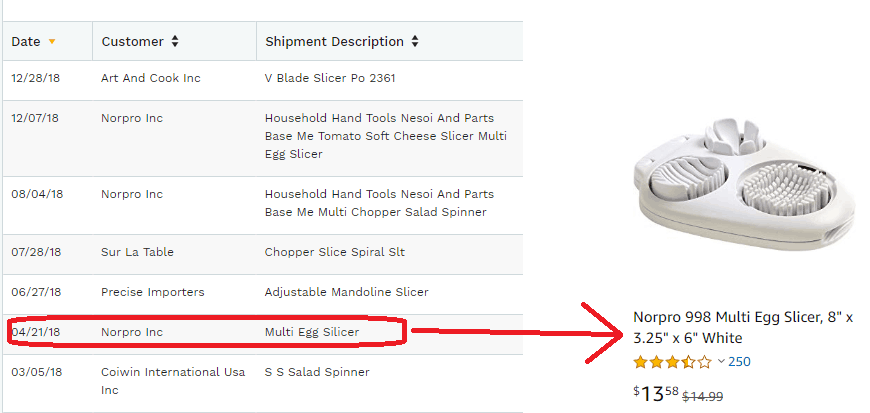 Using this method I handpicked about 20 high quality suppliers and all send them the same email:
Hi,

I am looking to manufacture product X ( see attachment for picture ).

Product description
Size: X
Weight: X
Material: X
Packaging: x
Color: X

Are you able to manufacture this product?

For my first order I am looking to purchase 1000 units FOB. Can you send me a quote for this?

Is it possible to add my logo on the product? How much are the extra cost for this?

What is the current lead time?

Thank you very much
Just a simple email to start the conversation.
In the next update I will show you how I communicate with these suppliers, negotiate with them & select the best ones.
Keep me updated!
Leave your email below and I will let you know when I post part 3 of this case study!
[yikes-mailchimp form="1″]