It has been almost a month since we started this case study and it is time for Part 3! Just as a quick recap you can check out part 1 & part 2. Here is our product launch strategy & what we have done so far:
The Amazon Product Launch Checklist
Lower price – Done
Setup follow-up email – Done
Product giveaways ( while staying within Amazon TOS ) – Done
Early reviewer program – Done
GO HARD on PPC
Increase price
PROFIT?!?!
Product Giveaways Results
We have received an enormous response from our e-mail list and got loads of people interested in our free product ( not that surprising right? ). So last time I gave away 15 coupons. However, only 12 people used the coupon. Therefore I decided to giveaway more coupons this week. So I gave away an additional 15 coupons, to really speed up to process.
Early Reviewer Program Results
So far the Early Reviewer Program has delivered us no reviews yet. No biggie, it's only been 3 weeks and from my previous experience, this program will take a while before it will get any results.

So yeah we will just leave this as it is, and check back next update.
First reviews!!
So we got the first 2 reviews in. Most likely they are from the giveaways since the Early Reviewer Program has got us 0 reviews.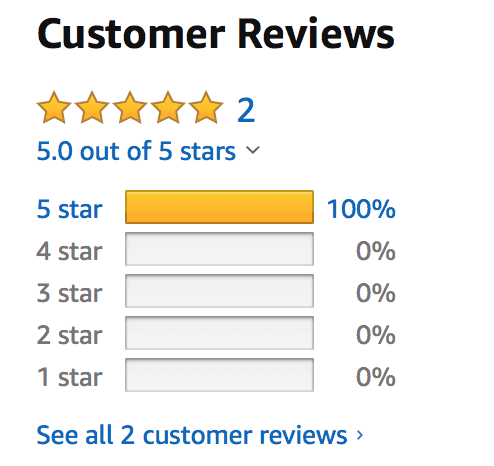 Both reviews are 5 stars, so this is an amazing start. I expect that more reviews will soon follow.
First rankings!
More great news! Our product is showing in the Amazon search results! I personally use Sellics as my dashboard. I can just enter my keywords for this product and it will track the ranking for each keyword for me every day. This is great as I am very lazy and don't want to search for my products every day to find out how it is ranking.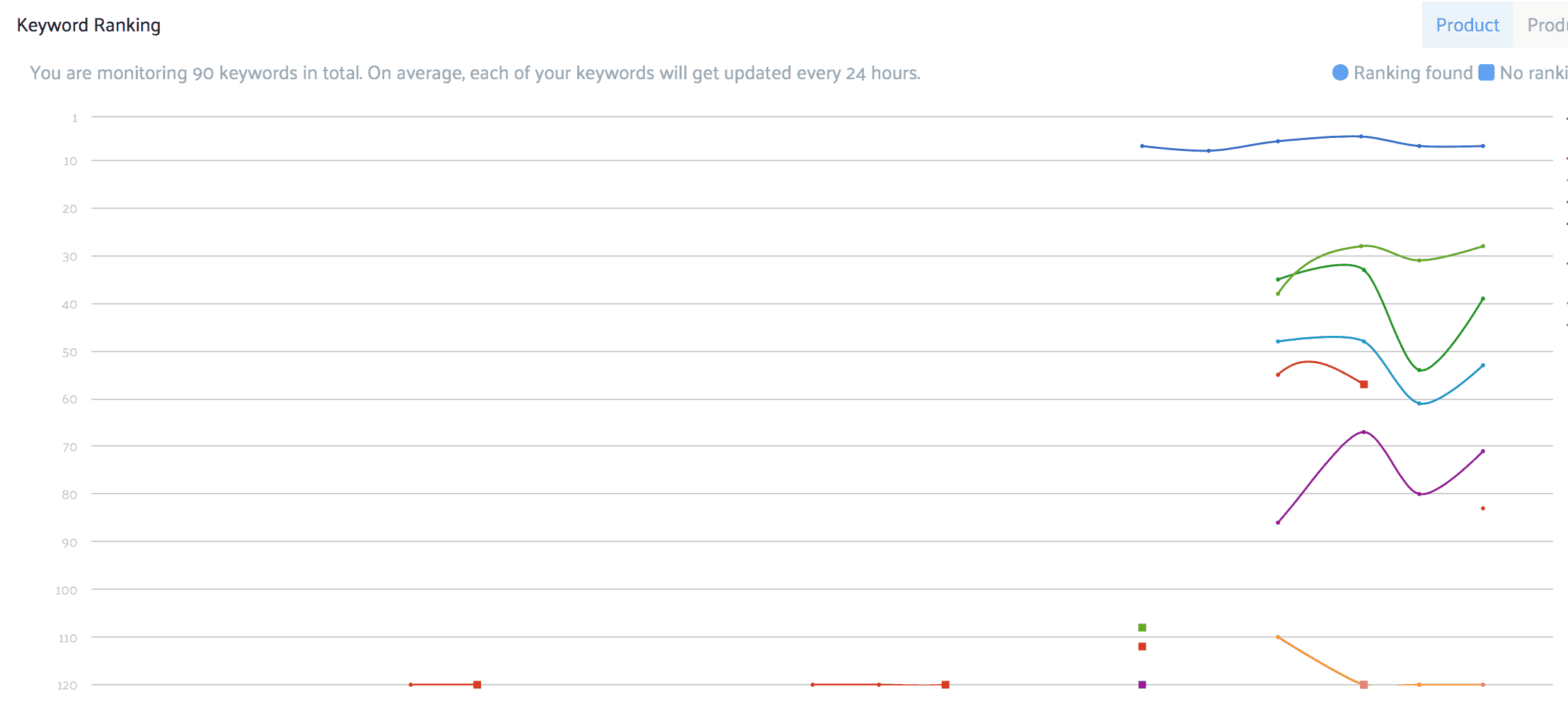 Now the ranking isn't that great yet. The blue keyword you see ranking on top is an extremely long tail keyword ( consisting of 9 words lol ), where I am probably the only one with that whole keyword in the title. So I don't expect to get any organic sales from this ( yet! ). However, it is still awesome to see the product is beginning to rank in the Amazon search results!
Pay Per Click (PPC)
At this point, I think it is essential to keep going strong and increase the sales velocity even more. We made a great start, got our first sales & reviews. But now we have to increase our sales even more! For this I will use Amazon Pay Per Click ( PPC ).
PPC can be pretty difficult when you are just starting out. But I'm not going explain PPC in every detail in this post. If people are interested in learning more about PPC they can leave a comment. Meanwhile I have written an PPC Strategy Guide.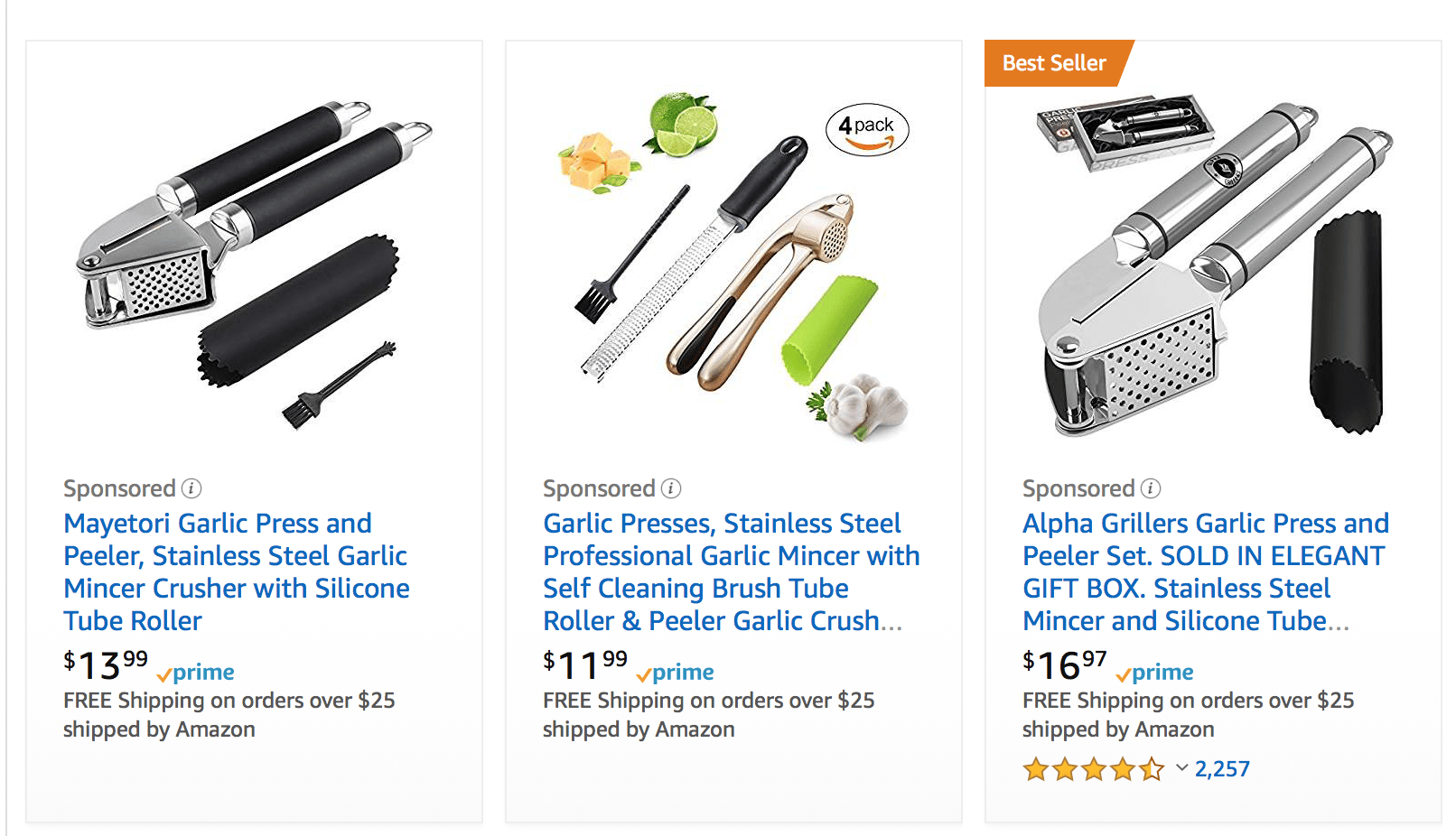 Amazon PPC ads are the listings you see that have the sponsored tag. These sellers Pay Per Click for this type of advertising. For my launch strategy I will setup 2 PPC campaigns:
Auto campaign: This is a great method for Amazon to collect any possible new keywords I didn't know about yet.
Manual broad campaign: Here I enter the keywords I have found myself for this product.
For both campaigns, I will set my max bid on $1 and a maximum budget on $20 per day. My goal right now is not to get an extremely low Acos and set up a profitable PPC campaign. I simply want to generate a crazy amount of sales, and these campaigns will definitely help with this.
Next update
Ok so for now, there is nothing more to do, except to wait. I will just leave it for another 10 – 14 days. Hopefully, by then more people have left us a review. And more importantly: more people have bought our product! Like I explained before: I am a big believer Amazon ranks products based on your average 7, 30 & 90-day sales. So it is extremely important to keep those sales numbers up!