Ok time for the final update of the How to Launch Products on Amazon Case Study. This week I will share all the final results with you guys. Here is a quick recap of what we have covered already:
Part 1: We discussed the product for the case study, the FBA launch strategy that we will use, we have lowered the price & set up our email follow up campaign.
Part 2: Here we started with our Amazon Product Giveaways & also enrolled for the Amazon Early Reviewer Program.
Part 3: Is where we started seeing the first results! This is also where I started with the PPC campaign.
Additionally, I have also written an extra guide where I go into detail how I did my product research & found my Amazon product for this case study.
Final Results
So now time for the most important part: Did we get more reviews? Are we ranking? Can we turn a nice profit with this product?
Reviews
I am very glad to say that we got a total of 9 reviews! With an average of 4.3 stars. This is absolutely fantastic to get this many reviews on a new product.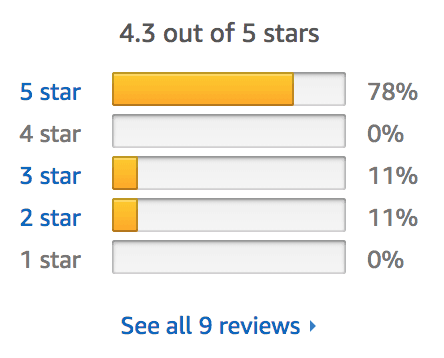 Early Reviewer Program


Even though it took some time the Early Reviewer Program definitely paid of. From the 9 reviews we received, 3 of them came from the Early Reviewer Program. So yeah, I am very happy we invested $60 into this program!
Ranking
Ok and now the most important thing: Did we increase our ranking? Hell yeah we did!
Below I have posted the Search Ranking for all my keywords. I took the full time-span from the first day of the case study all the way until today ( 40 days in total ). So you can get a clear overview when you can expect your product to start ranking. As you can see the product is now ranking on page #1 for most of the keywords.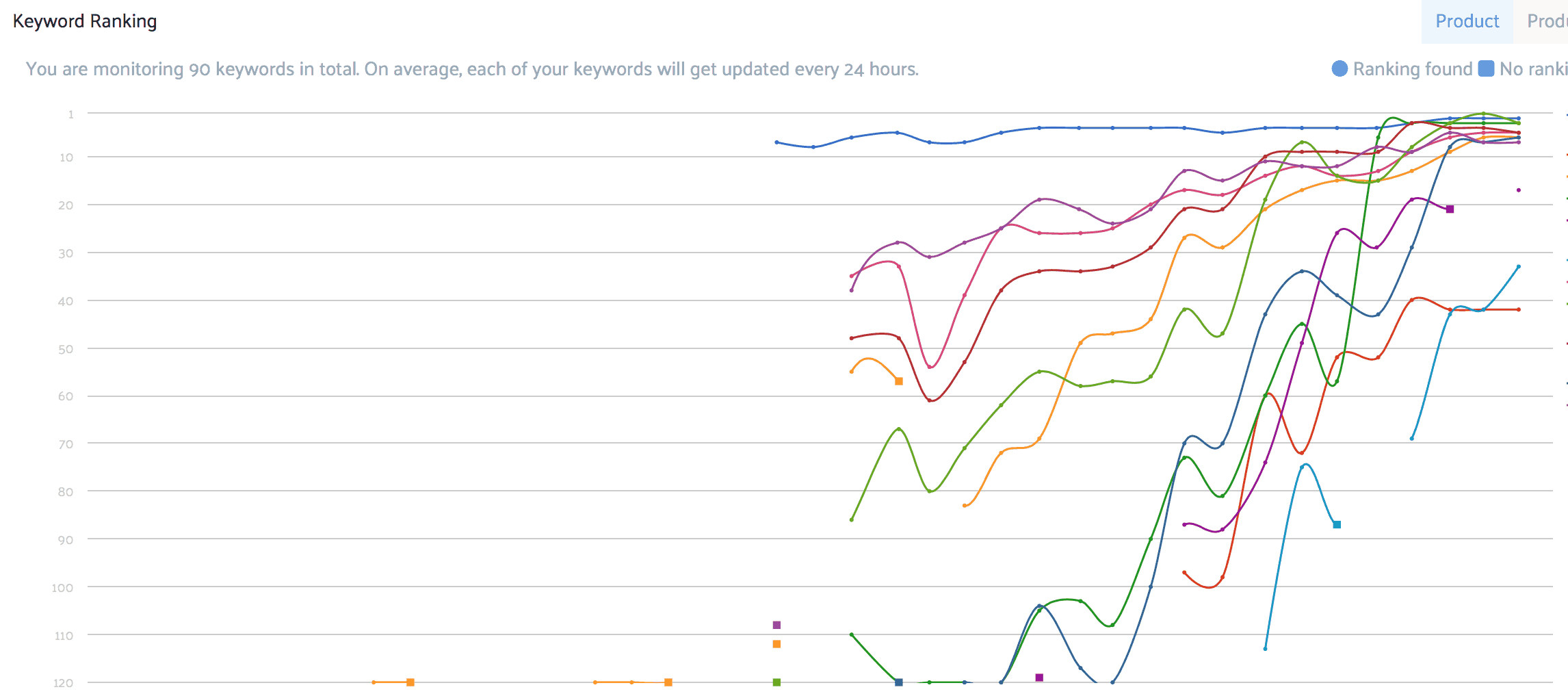 I track all my keyword rankings with my profit dashboard: Sellics.
Next step: Increase price
So what is next? I just want to quickly go over my Amazon Product Launch Checklist:
Lower price – Done
Set up follow-up email – Done
Product giveaways ( while staying within Amazon TOS ) – Done
Early reviewer program – Done
GO HARD on PPC – Done
Increase price
PROFIT?!?!
So we have completed all the important steps and have reached the two most important launch goals:
Get Amazon Reviews
Increase Keyword Search Results
However, we are still selling the product for a very low price of $15. While all my competitors are selling the product for around $20. So now it is time to turn this product in a real cash cow! I will slowly start increasing the price, with the first increase to $16.99.