When I'm doing Amazon product research I like to compare all my possible niches in 1 spreadsheet! This will give me a clear overview over all the pro's & con's per niche.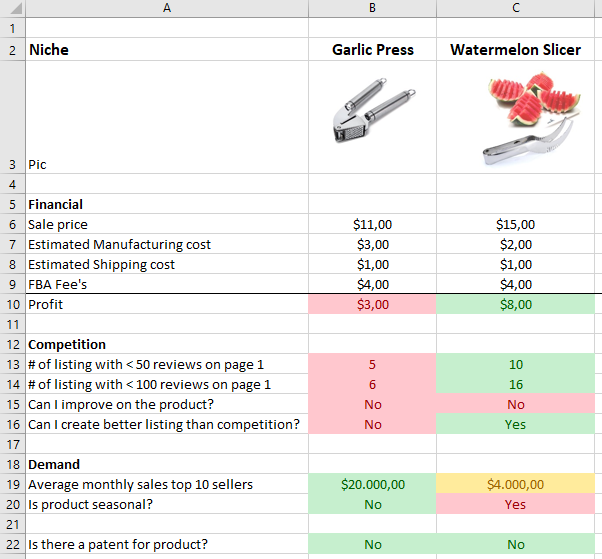 As you can see from the example products I have added above it is very easy to see that the Watermelon Slicer is a way better product to sell than the Garlic Press. If you are dealing with +10 possible niches this is an absolute must to have!
How to Use My Amazon FBA Spreadsheet
Not sure how all this works?
I have written a full product research guide where I will show you in detail how all this works and how I do my product research. It's free so check it out!
Ps. These are just example products I have added with some random data. Please don't start selling Garlic Presses & Watermelon slicers, as these are terrible niches obviously.
I figured this would be very helpful for other AMZ sellers as well so feel free to use my spreadsheet!
Download Spreadsheet