Today I want to go over the Amazon Brand Analytics.
It is a great tool that Amazon offers for brand owners and it will help you a lot with your product & keyword research!
So make sure you register your trademark with Amazon to become a brand owner and utilize this feature. If you haven't registered your trademark yet I would advice you to start right away! This process can take between 6 – 12 months, so make sure to apply ASAP!
 Amazon Search Terms
This is where it is all at! This is where Amazon is giving out all the juicy information about which search terms customers are using to purchase which items!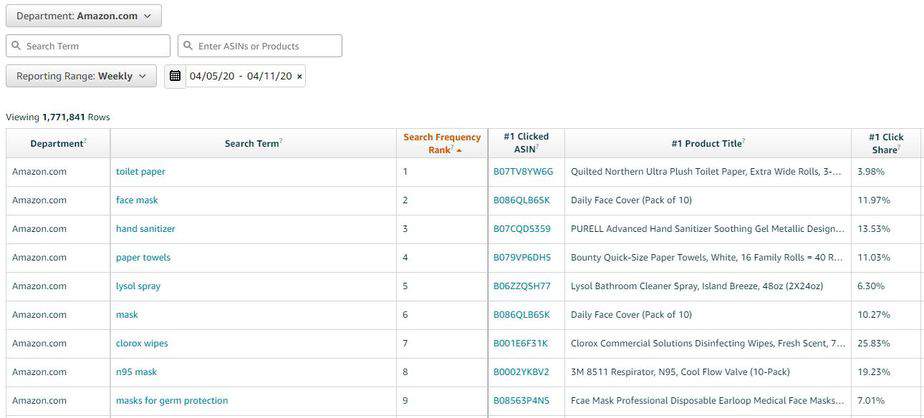 By default Amazon will list the most popular search terms. Each search term is giving a rank ( similar to Best Seller Rank ) and it will also give you the 3 most bought products for this search term and their market share!
Now here comes the interesting part; you can enter your own or your competitors ASIN as well!
So for my standard example I can enter an ASIN of a Garlic Press and find out all the most popular garlic press related search terms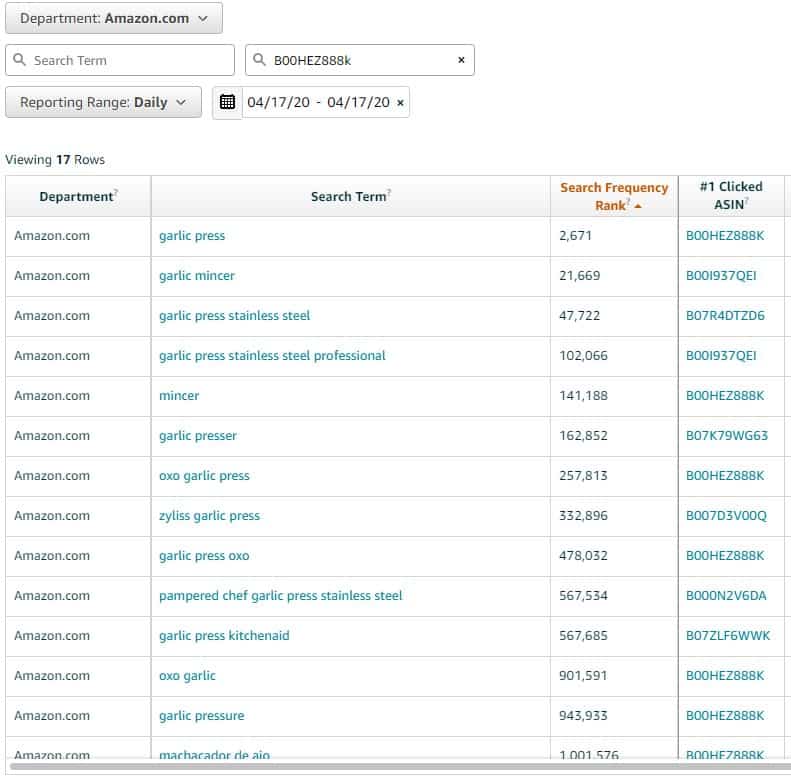 I don't have to tell you how valuable this information is! It will even show you which search terms is more popular. So if you every have any doubts if you should the keyword: "Mincer" or "Garlic Presser" in your title. You can now see that "Mincer" has a lower Search Frequency Rank, hence more people use it, so you should put this keyword in your title!
Awesome right?
Repeat Purchase Behavior
Ok, let's move on to another awesome feature of Brand Analytics: Repeat Purchase Behavior.
I never really used this until now. As I had no idea I had repeat customers!
Here Amazon will you your ASINS (blacked out), the amount of orders but also the amount of repeat orders! As you can see in my example, I have some ASINS that have pretty much no repeat purchases. But I also have a couple of ASINS where up to 22% of my sales come from repeat purchases!
For me this incredibly useful to know! I can know target these customers with a follow-up email!