Sadly, many Amazon sellers will see their first product fail & their Amazon journey will stop there.
In this article I will show you the 4 main mistakes these sellers make & how you can avoid them!
Problem 1: Not customising your product! 
Lets first reveal the biggest problem you are having right now which is: Not customising your products!
I'm sure you have been told countless time to just look for high demand, low competition products. And while that is definitely true. You can't just stop here 
If you would now go to Alibaba and order the first product you see. Your product would look exactly like 20 other products that are already out there!
What you need to do is customise your product! 
So how do we do this?
Option 1: Fully customise product
You can either fully customise your product. This comes with some pro's & cons though, the biggest con is that this simply costs a lot of money.
That is why I would not advise this for beginners. But if you want to check this out you should ask your supplier for the mold cost or model costs. This will give you an estimate for how much this would cost.
Option 2: Only customising the packaging
Now the second way you can customise your product ( and this is something that I like to do)  is to customise the packaging. This will cost a lot less money, but can still give your product a really unique feeling and make it stand out from the rest.
In order to do this you need to ask your supplier for something thats called a die-cut. The is the template for your packaging which you can now fully customise however you like.
For an average size product, that is about the size of a shoe box, custom packaging should cost you around $30 – $50 cents. Of course this all depends on the quantities that you ordering.
Problem 2: Bad Product Presentation
I know what you are thinking: 'I hired a photographer, he made some nice pictures. I got this covered.' Well, that is really not enough these days.
What you need to do is:
Make sure you have a Trademark. If you don't have this already start registering this ASAP as this can take a couple of months to process.

This allows you to enroll into the Brand Registry Program which will unlock some awesome features that can make your product stand out.



A+ Content
The first one being A+ content. This is pretty much a page wide banner that you include on your product page. And you can use this to show off your unique selling points, customer testimonials, how your product is used. Whatever you think would sell your product best!
Amazon Product Video
The second thing you will this unlocks is that you can now upload a video for your product. This is a big conversion booster & I have seen huge a huge increase in sales as soon as I would upload a video for my products.

If you are not specialised in making videos I would just suggest you hire a freelancer to make you a nice promotional video. This investment is definitely worth it.
Problem 3: Quality Control
Yes that is right. Your product might already fail before it even reaches Amazon. You will never succeed if your product rating is below 4 stars. It's just that simple. Consumers on Amazon are spoiled with loads of high quality products so they won't buy products with a bad rating.
So how do we ensure that our product is high quality? 
We do this by conducting a factory inspection. We won't have to fly to China to do this ourself. You can just hire an inspection company for this. They would go to the factory while your goods are still there and check
The quality of the product

Dimensions

Materials being used

Working conditions

Any amazon guidelines that you might have specified to them



This cost anywhere between $100 – $300. I personally do this for every order I place. Its a small investment to make sure I don't get scammed & save me a lot of trouble in the future.
The company I use for this is: QIMA
Problem 4: After sales service
When I order something on Amazon I still see a lot of sellers who don't do this. But you want to make sure to get in contact with your customer after they have made their order.
You can do this by either sending them an e-mail. There are a couple of FBA tools out there that would just automatically do this for you.
Or you can include a product insert. This is essentially a small card that you add to the packaging.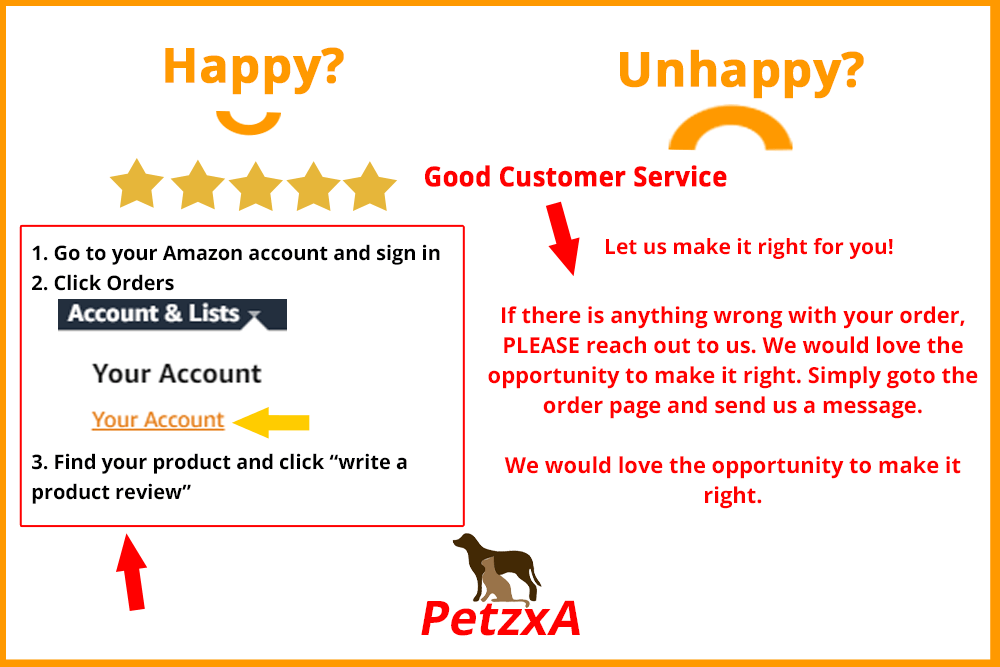 What I like to include in my first message is simply:
Hey thank you for your purchase. I am running a small 1 man operation over here, so every order means a lot to me. Please consider leaving a review.

If there is anything wrong please don't hesitate to contact me.
What this does is it establishes a relationship with my customers. They know I'm not some big faceless corporation, but a real person behind this. 
Now they way more likely to:
A). Leave a review.
B). If there is any problem with the product, they know they can  directly contact me.
And I have had so many reviews from customers. Where there was initially something wrong with the product. But after they had contacted me & and I had handled their situation by either giving them a full refund or sending them a new product free of charge. They were so happy with the service that they still left a 5 star review. 
And I think this is how you should handle this situation as well.
Now hopefully you have learned something from all this and be a better seller!