If you are a regular reader of my blog you know I like to run my Amazon business as efficient as possible! This means I have automated loads of tasks, outsourced specialists tasks to experts. And now with AI & Chat GPT we go can even further!
Now Chat GPT doesn't directly work with Amazon. You would have to manually export your Amazon data & then feed it to Chat GPT. Sounds like too much manually work, right? Well that is until today! Since the tool that I use 90% of my of my Amazon tasks: Jungle Scout, has incorporated Chat GPT. Yes we can now use the power of AI to sell on Amazon!

AI Review Analysis

[ AI POWERED ] Analyse competitor reviews
This is by far the most powerful AI tool that they have added. As you probably know, the best way to enter a market is to create with a better product. Now normally we would have to to manually read all negative reviews of our competitors to see how we can improve on a product. This is a proven method that I use myself and have before showed in FBA case studies.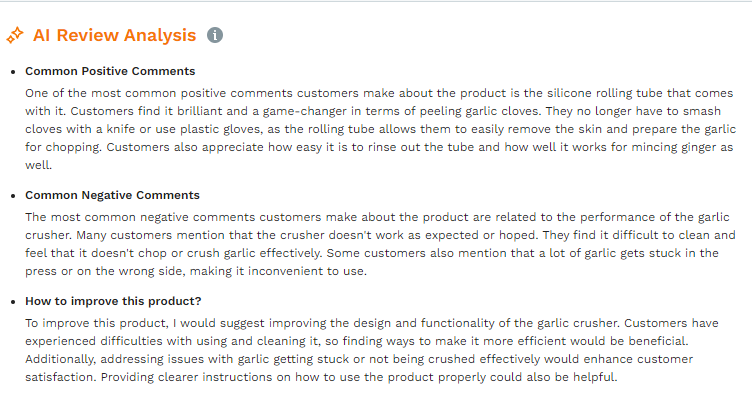 The Chat GPT AI will read the 100 latest reviews of a product and makes a summary of the most common positive & negative reviews! It even uses this information to tell you how you can improve on this product!
Monitor my own reviews.
Profit Overview
The AI tool will quickly give you a summary how your company is doing! Of course it will tell you your revenue, gross profit, margin and all that good stuff. But that's not new!
Just like you can ask Chat GPT questions, you can also ask the Jungle Scout tool question. This is all powered by Chat GPT so it works very similar.
You can ask specific question to help your Amazon Business such as:
How bring down my ACOS?
How do I launch a product?
When do I need to restock?
How do I improve my product ranking?
So you pretty much have Chat GPT but specialised on Amazon FBA, with all your business data ready to use!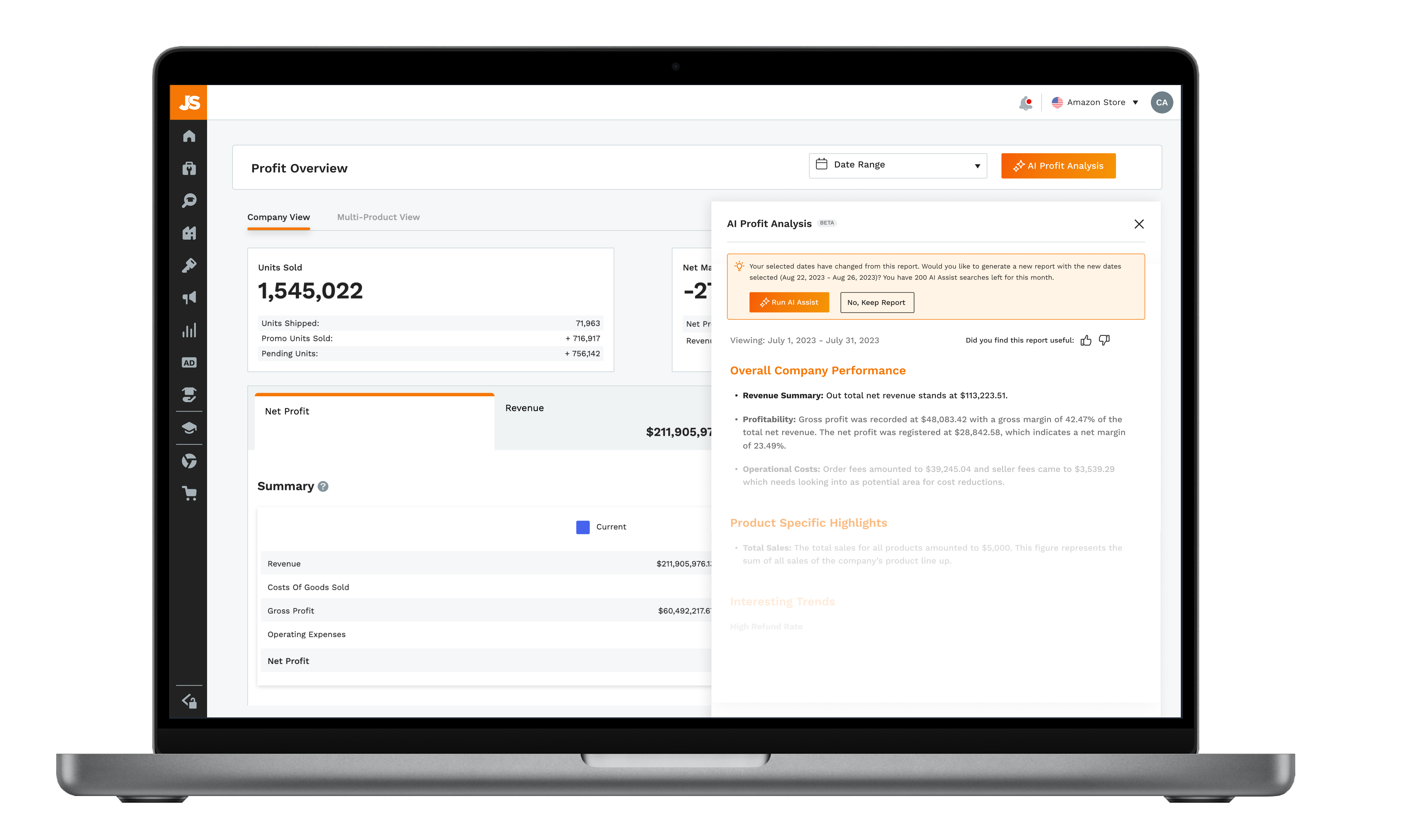 Listing Builder
The last AI powered tool that they have added is a listing builder that uses Chat GPT to automatically fill in all the fields for your product listing. They do this with loads of data that they have scraped.
Now I would personally not rely on this feature. As I think a title & description written by a human will be much easier to read. However, you can use this feature to get idea's. It might use some keywords in the title that you didn't think of yet!