The Holiday shopping season is about to go crazy and I will show you why I love this period of the year!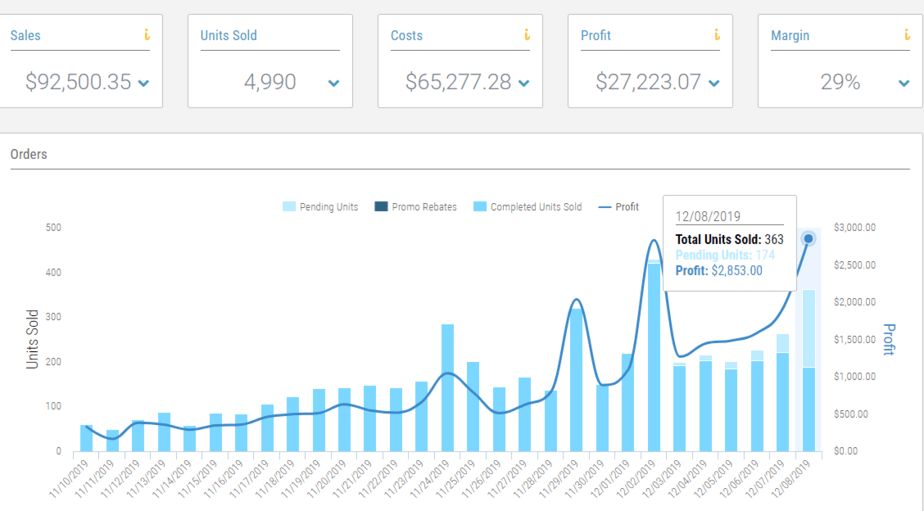 Usually I am not a big fan of these brag posts but I am very happy to share my Q4 sales so far. Yesterday I made close to $3k in a SINGLE DAY! From my experience from the previous years I know that sales will only increase until a couple days right before Christmas. So yeah very happy with my results so far, this is the time where all the hard work is paying off and we, the Amazon FBA Sellers, get a nice Christmas bonus.
I will make sure to update you guys at the end of the month so you can get a nice idea of my Q4 sales!
How Are Your Q4 Results?
Make sure to share your results in the comments!
Not Selling On Amazon Yet?
Here is my quick-start guide to get started on Amazon:
Right now loads of product research tools offer a Black Friday Discount:
Jungle Scout: 30% – 85% Discount! & Helium 10: 50% Discount!