I have posted earlier that Amazon has added a new function: Request a Review button!
This button appeared on the order page. While it was still unsure what it did in the beginning we now know that it will send out the e-mail below: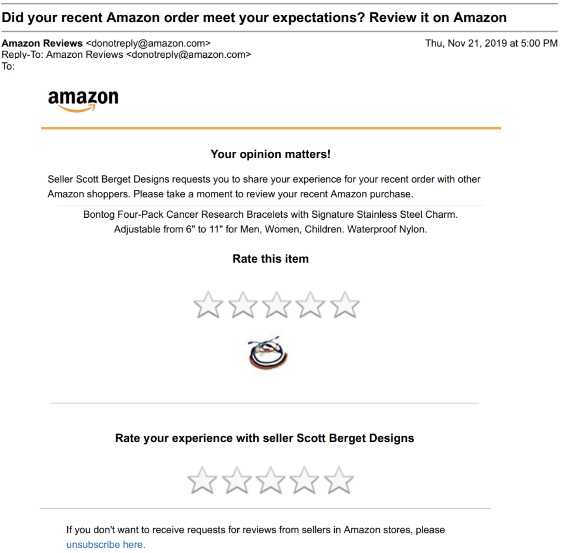 This is great as it will send this e-mail on behalve of Amazon! Which means people are way more likely to open & interact with it, compared to an e-mail from someone they don't know!
So if you are just like me, you have been clicking this button many times haha! When it first came out I spend many hours click this button on all my previous orders!
I noticed a huge increase in my reviews!
Luckily I don't have to do this manual anymore since Jungle Scout has automated this function!
So instead of having to press this button for every order I now just click it once every month!