I get this question all the time:
Is it worth to start an Amazon FBA Business in 2020?
Yes it is definitely worth it to start with Amazon FBA in 2020. Before you start you need to make sure you do enough product research to find a good niche. And be aware of any pitfalls & fails that might happen. But in general it is worth it to start a Amazon FBA business right now.
Let me tell you why…
The market is growing…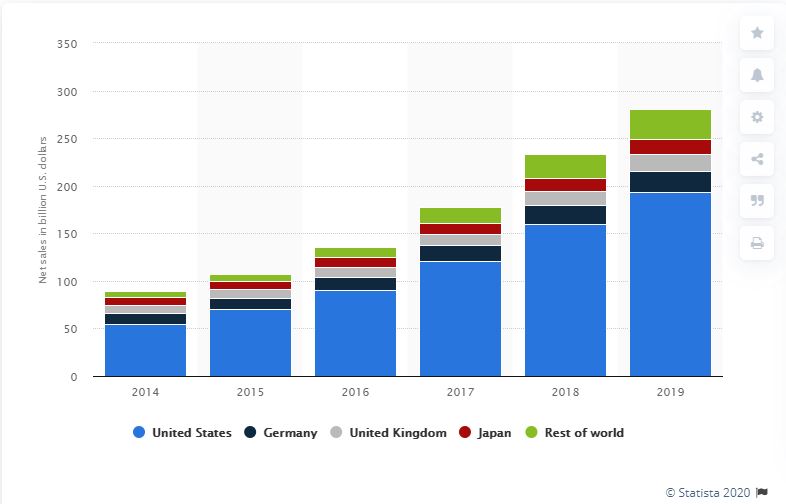 Every year more Amazon grows and more shoppers will come to the platform. This is a huge benefit for us sellers. As we don't have to do anything for this. Amazon will promote their site and we can reap the benefits by simply selling on their site!
But competition is also increasing!
Every year more people give selling on Amazon a shot. So it is getting harder and harder each year.
Why I named my blog Garlic Press Seller
When Amazon first rolled out their FBA program a garlic press was the ideal item to sell, it was:
Light & small ( low shipping cost ).
Good price range.
Cheap & easy to manufacture.
Not a lot of competition ( since the FBA program was brand new ).
However, because it was such a great item to sell, loads of people starting to sell it! This is a good example of how market can become saturated really quick. Eventually it became so well know as a saturated market that people would start using it sarcastically about what items not to sell and I even named my blog about it 🙂
You have to think outside the box!
So the name of the game in 2020 is: THINK OUTSIDE THE BOX!
Don't start selling a product that is already being sold by 30 other sellers. Think about new niches. What are some niches that have a higher barrier of entry?
Don't stick around the $15 – $30 price range. Look around for expensive products
What about larger / oversize products?
Products that have a unique design.
I am still launching new product every month, so I know that Amazon FBA is still viable in 2020.
The Best Plan of Action to get started Selling on Amazon in 2020
1). Focus on product research
Finding the right product is absolutely key when it comes to selling on Amazon in 2020. If you make a mistake early in the process and rush this step you might pick a very competitive product. Or find out later in the process that there is very little demand for your product!
I spend at least 1 month doing product research.
2). Make sure you manufacture a high quality product!
I have made the mistake before on not paying attention to the quality of my product. But once customers will review your product and your review rating will drop below 4/5 stars your sales will soon start to drop!
So it is always worth it to pay to have an inspection done.
3). Launch your product!
Now it is time to start selling! Amazon is always changing so you have to be very aware of what are the current best methods on how to launch your product! Recently I have done a case study where you can follow along who I launch my Amazon Product!