I have been selling on Amazon for about 6 years now. And here are 5 things I wish I knew when I started:

1). Don't Sell Electronics
When you're new, manufacturing your first product can be pretty difficult. You don't want to over complicate things by picking a product that is hard to manufacture. Ideally you want to find a product that is made out of 1 material so it is very easy to.
Stay aways from these products!

Electronics

Products with a lot of components ( for example: a watch)

Products that break easily ( for example: glass )

Products that can be a liability ( example: anything you put on your body )
2). Invest in a Product Research Tool
It doesn't really matter which one you get. But it is absolutely crucial to have a product research tool when you are picking your first product to sell on Amazon.
With such a tool you can see exactly how many sales an Amazon product is making. Which is great for determining the demand in a niche. But they also have a huge Amazon product database. Which you can filter for high demand & low competition products.
For example: High demand = Sales +$5,000. Low competition = Reviews < 50.
I don't know any Amazon seller who doesn't use such a tool. And you will be running with a huge disadvantage if you don't utilize a product research tool.
The 2 most used ones are: Jungle Scout & Helium 10. Both are great, here are 2 discount coupons:
3). Customize your product
The days when you can just order a product from Alibaba as they are and ship them right to Amazon are over!
You don't want to be 1 out of the 20 sellers who sell exactly the same product without any differentiation. You want to customize your product!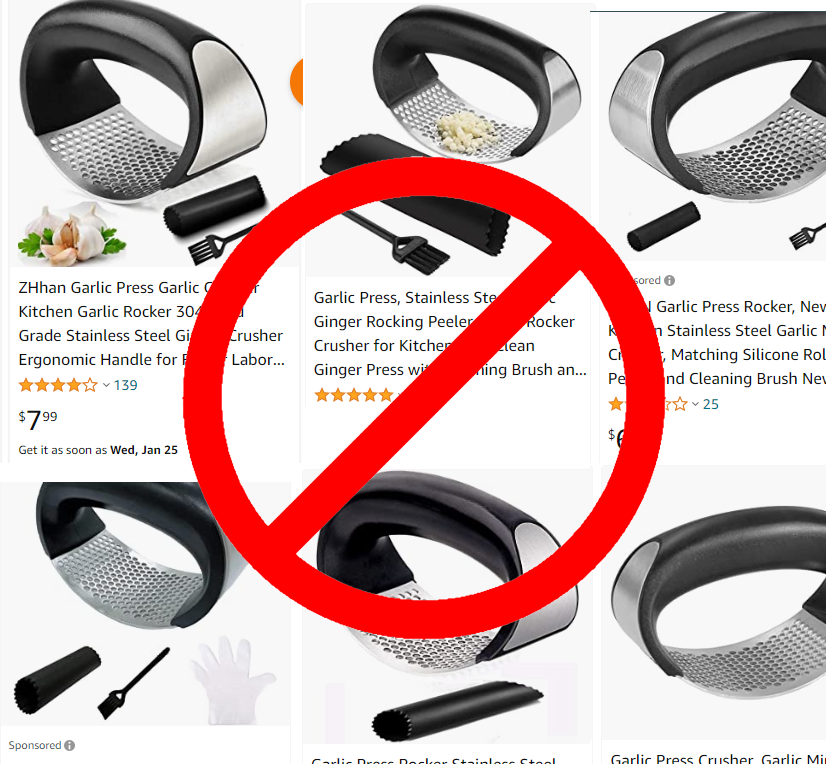 Now customizing a product can be quite expensive or require a very high MOQ. An easy trick to customize your offer is to customize your packaging. Packaging is extremely important, especially when it is done correctly. And can easily make your product stand out from the rest!
4). Perform Quality Control
Now when you are placing your order you are pretty much trusting a rando supplier who you have never met before. You are hoping he would use the: materials, packaging, dimensions that you have all agreed upon.
But I can tell you that that's not always the case. There have been a lot of Amazon sellers who have been scammed by their supplier. They might use cheaper material, miss product deadlines, missprint the packaging or just straight up not deliver the exact amount of units you ordered.
Of course you don't want to find this out when the order has already been shipped. That is why it is crucial you do an inspection when the goods are still in the factory. And you have not paid the full amount yet. 
Luckily you don't have to fly to China yourself to inspect the goods. You can just use a 3rd party inspection company.
5). Ask Questions
Starting an Amazon business is all about solving problems: How do I transport? How do I clear customs? How do I find the right product to sell?
I think it's key for you to learn how to solve all these problems by yourself. There are tons of free resource out there.
But there is no shame in asking others for help as well. You can join our Amazon FBA Subreddit, which just passed 10k subs. There are loads of experienced sellers there, who can help you out with any questions you have.