1). Picked the wrong product
This is the NUMBER 1 reason people fail at FBA. They rush the first part of doing product research and pick the first product that looks OK. Then when they actually try to launch the product they realize the product is not that great after all. They will figure out there is either too much competition, or barely any demand for example. Or even worse: They did not check if the product was seasonal, and that cool inflatable toy they researched in July is not doing as much in sales as in October!
Solution: I spend at least 1 month on product research as there are loads of things to look for when picking a product to sell on Amazon FBA. I have written a very detailed guide
here.
My product research tool: Jungle Scout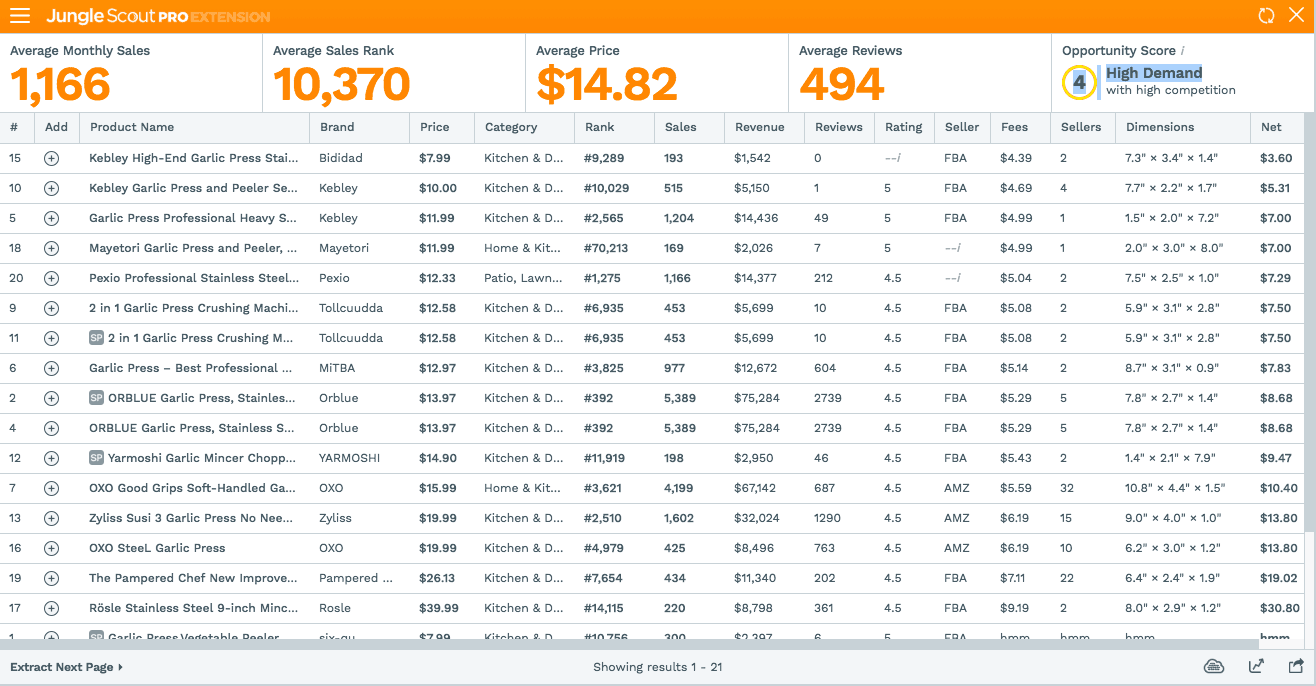 2). Set the wrong expectations
Many people think FBA is a great way to get extremely rich overnight and work 1 hour a day from your hammock on some tropical island. Of course, this is not the reality. Amazon FBA is a real business, that requires a lot of hard work and dedication. Therefore you should treat it as a real business. In business, everybody will make mistakes. It's up to you how you handle these mistakes and learn from them.
Solution: Treat Amazon FBA as a real business & put in the work.
3). Low-quality product
I have made this mistake myself, and there is pretty much no coming back from this. Amazon customers are very picky, and most will not buy products that have 3.5 stars or less. This is very obvious: Nobody wants a low-quality product. However, if you are new to sourcing products in China, then it might not be that easy to manufacture a high-quality product. There are loads of things that can wrong in this phase, and there is a good chance your supplier will try to screw you if you don't watch out.
Solution: Always, ALWAYS! Have your production inspected while it is still in the factory in China! As soon as your products leave the factory they are yours and your Chinese supplier will not take them back. Therefore it is essential you find any defects before you pay the 70% balance. I use a third party inspection company that has paid itself back a million times.
Summary of the inspection report:

4). No diversification
You probably heard this one before: "Don't put all your eggs in one basket". If you have 1 successful product on Amazon; Make sure you expand ASAP and have 5 successful products running! In case one of them drops for whatever reason, you will still have 4 profitable products to rely on.
But this also goes for sales channels. Amazon FBA is great but you don't want to rely 100% on 1 sales channel. Ideally, you want to spread out your sales over multiple sales channels and even have your products in some big box stores! This is very much a long-term strategy, but you can start right now by setting up your own Shopify Store. Which I have written a tutorial about here.
Solution: Diversify! ( well duh lol ). Make sure you have multiple products & sales channels!
5. Falling for the hype
How many FBA sellers do you think there are around, that have a huge amount of fidget spinners left over? Don't fall for the hype! Your goal is to create a long-term sustainable business. Sure, if you manage to spot a hype exactly at the beginning you can make a serious amount of profit. But since most of us are beginners here; there is a good chance you will launch your hype product right at the peak, when it's already fully saturated.
Google Trends check – Fidget Spinner:

Solution: Use Google Trends / Jungle Scout to check for fad/hype products, and stay away from them!